Has it been shown on any channel yet?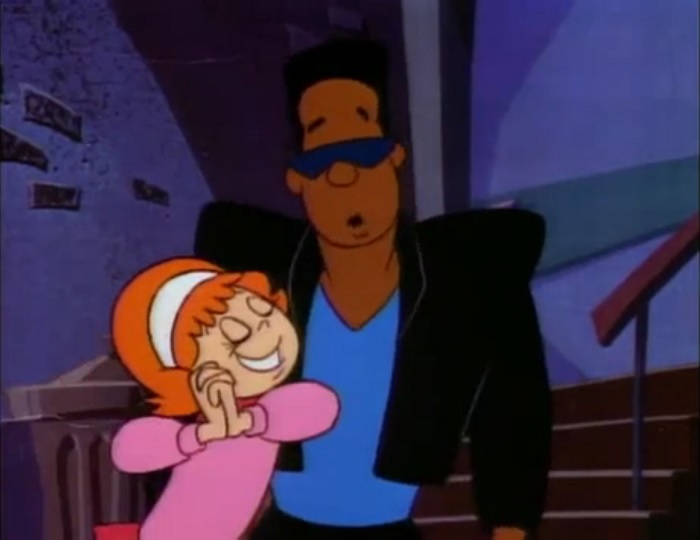 This is taken from the episode "Spirit of Rock and Roll". Where Daphne Blake has a second romantic crush on her favorite Rock and Roll star Buddy Chillner. On the last season episode "The Story Stick" where she has a first crush on Warren.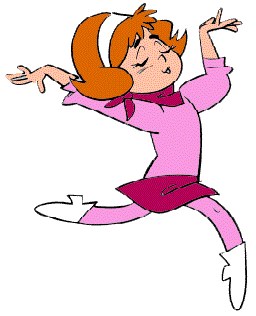 Daphne
: I'm pretty cute of my skill in ballet dancer of my poise, and graceful. Ever since i was a little girl knowing about Ballet and I always learn my Pirouette without my skirt flipping up, falling and crashing. I go to a Ballet School
....have some Velma cheesecake!
Current Mood:

dorky
If I posted a Shaggy/Velma onshot fic on here? I just wanted to ask first, thanks.
Here's a rough draft "pilot" scene from the new
Be Cool Scooby Doo
show (
I couldn't embed the video, so here's a link
).
And a recent British Boomerang ad had a few quick glimpses of the show in motion:
===========================
My Thoughts:
--I'm still not fond of the character designs. However, I must admit that they actually do look better once put into motion atop some nice backgrounds
--I really dug that pilot scene. It was genuinely funny. And I like how it made Fred believable as the gang's leader and gave him personality without making him act crazy and/or stupid
--Daphne's apparent obsession with puppets in this new show is weird. Hopefully, "Crazy Puppet Girl" wont be her primary character trait. Because that would get old REALLY fast.
--I'm looking forward to seeing how it works once the finished animation and actual voice actors are added to the mix. It's tone is VERY different from other Scooby shows that have come before. But, back in the day, A Pup Named Scooby Doo was a HUGE departure from the shows that came before. And that show ended up being really good and introducing elements that ended up sticking in future Scooby incarnations.
I still don't like the Be Cool Scooby Doo character designs (Velma just looks so wrong…). But, if the writers are talented and they RESPECT the Scooby franchise (instead of sh!#$ng all over it like a certain other show did), Be Cool Scooby Doo could very well be on the same level of quality and awesomeness as A Pup Named Scooby Doo.

I'm looking forward to hearing what you guys think!
[
[hat tip to scoobyfan.net]
]
scooby_doo
community! I got them done just in time! :)
(
Art under the cut....
Collapse
)
Here are all the winter holiday art prompts for the


I'm opening up member art requests for the fall/winter holiday season. So feel free to request anything relating to the upcoming holidays like Thanksgiving (or perhaps a non-American November holiday?), Christmas, Channukah, etc. Or it can just be related to fall and winter time. Whatever strikes your fancy!


As always, please respect my ground rules before making a suggestion:
1. Keep it simple. I don't have lots of spare time. So I can't draw anything that's super complicated
2. Nothing too racy (romance is fine, but keep it below a PG-13)
3. Have fun! :)
I'm starting this early so I have plenty of time to draw these. And I'll be taking requests up until mid-December.